Honoured to have Steyn Studio included and ranked 10th in a list of Top 25 Architectural Firms in London according to Architizer. Proving that size doesn't always matter. Great news to receive after a deserved summer break. The complete listing can be viewed by clicking on the following link.
Contact us if you are looking for imaginative and creative solutions for your next project. Steyn Studio.....An outstanding architectural experience. 
Date: Monday, 11 September 2023

We are honoured to have the work of Steyn Studio featured as part of The Architecture of Prayer exhibition, hosted by The Center Art Gallery at Calvin University. The exhibition includes drawings, models and photography of church projects contributed by over 40 international firms such as Adjaye Associates, Shigeru Ban and Noero Architects. 
It explores the architecture of historic churches juxtaposed with modern projects built from 1999 onwards, featuring work from Protestant, Catholic and Orthodox communities.
Amanda Iglesias, an architect based in New York, beautifully curated this exquisite exhibition open from the 8/2 until the 7/4/23. If you can't make in person you can visit it virtually by means of clicking here: Virtual Tour. The exhibition booklet can be downloaded by means of clicking here: Exhbition Booklet. 
Date: Friday, 10 February 2023

We've changed design scales somewhat during a recent exciting collaboration witih a boutique perfumier to design a bottle for a luxury branded perfume. Currently in the production phase it is due to be launched in Harrods' Salon de Perfums in September 2023. 
The design, of which we can't show much of yet, is ambiguous and inspired by geometries and proportions found in nature. Part fauna / part flora / part manmade. As with some of our architectural projects it plays a delicate game with equilibrium. Overall the design is elegant; giving a nudge to the art nouveau era of the early 20th century, differentiating itself as a somewhat counter statement to the minimalistic designs famously introduced by Coco Chanel with her classic Chanel No.5 bottle. 
More on this later in the year. 
Date: Saturday, 1 October 2022

We are ending the 2021 on a high after receiving two more awards for our Garden Cafe project, adding to the Architizer Awards and Liv Awards we received for it earlier this year. The first of the two is the Prix Versailles, run by UNESCO, who selected projects based on "innovation, creativity, reflection of local, natural and cultural heritage, and ecological efficiency, as well as the values of social interaction and participation..." Its a great honour to receive such an award! The second was an Archilovers Best Project accolade, which we also received in previous years for the Bosjes Chapel as well as the Sierra House, and has awarded based on the popularity of the project amongst its readers.  
Date: Wednesday, 22 December 2021

A great honour to have been interviewed by CNN for their special feature on Transformative Architecture. The interview also featured, amongst others, Sir David Adjaye and Sumayya Vally, Architect of the Serpentine Pavilion 2021. 
https://edition.cnn.com/videos/tv/2021/09/20/africa-avant-garde-architecture-spc.cnn
Date: Wednesday, 22 September 2021

The 'Spens' Cafe & 'Winkel' Gift Shop received 3 international awards over the last two weeks; one from the inaugural LIV Hospitality Awards and more recently two A+ Awards (Public Choice and Jury) form the coveted Architizer rewards programme, which is now in its 9th year running. More in the link below.  
https://architizer.com/blog/inside-architizer/updates/2021-aawards-winners-announcement/?utm_source=Architizer&utm_campaign=4de7c68c5e-EMAIL_CAMPAIGN_2018_11_01_01_02_COPY_01&utm_medium=email&utm_term=0_da3caaef3d-4de7c68c5e-27427251
Date: Thursday, 8 July 2021

We've just launched the first instalment of our seasonal stories, sharing with you our life at Steyn Studio. Quite appropriately it's an autumn birth, or spring if you are from a southerly disposition, signifying a type shedding and new beginnings. We decided on our motto for 2020, 'Shcare is More' (Share & Care = Shcare ;-) ) well before the Covid-19 brought upon us hours & hours of reflection. We hope you enjoy it. Click on the link below.
https://mailchi.mp/f856396fe024/studio-stories-3276738
Date: Monday, 28 September 2020
Happy 2020 to all!! Expectations are high and the pressure is on  for 2020. Leading architecture & design platform, Architizer, lists Steyn Studio as ones to watch for 2020. 
https://architizer.com/blog/inspiration/industry/architecture-and-design-firms-to-watch-in-2020/
Date: Tuesday, 14 January 2020

Ending 2019 on a high after Sierra House receives a Best Project Award from Archilovers. 
https://www.archilovers.com/projects/243209/sierra-house.html
Date: Thursday, 12 December 2019

We've just learned that we've achieved planning permission from Oxford for a unique conservatory in a well known conservation area. A particular reason for the permission was because, and I quote "....has the potential to be an elegant structure of a high design quality that would be complementary to the character and appearance ....." - Conservation Officer. We are excited about htis project getting realised early 2020. 
Date: Thursday, 12 December 2019
Bosjes Chapel won the Popular Choice Award for Religious Buildings & Memorials, part of Architizer's popular international A+ Awards awards programme which is now in its 7th year running. More in the link below:
https://architizer.com/blog/inside-architizer/updates/2019-aawards-winners-announcement/?utm_source=Architizer&utm_campaign=698eb0f098-EMAIL_CAMPAIGN_2018_11_01_01_02_COPY_01&utm_medium=email&utm_term=0_da3caaef3d-698eb0f098-27427251
Apart from this I've also just received news yesterday that we have been named as one of 5 special honourees, which includes very well-known international practices Heatherwick Studio and Mecanoo. More info on this in the link below:
https://awards.architizer.com/winners-gallery/2019-honorees/
The title of Special Honouree is awarded to key influencers and projects, chosen for their extraordinary contribution to the field of architecture. The award highlights projects that champion architecture's potential to positively impact everyday life.
The Architizer A+Awards promotes and celebrates the year's best architecture and products. Co-hosted by the Wall Street Journal, its mission is to nurture the appreciation of meaningful design in the world and champion its potential for a positive impact on everyday life.
Date: Thursday, 8 August 2019

We are excited to announce our shortlisting of the the RIBA organized competition for the Re-Ordering of the Belfrey. We have teamed up with church conservation specialists Anthony Grimshaw Architects. The other architects that has been shortlisted includes Dow Jones, LDN Architects and Purcell......... Looking forward to this wonderful challenge. 
https://www.architectsjournal.co.uk/news/dow-jones-and-ldn-shortlisted-in-york-church-refurb-contest/10041236.article 
Date: Thursday, 4 April 2019

We start 2019 on a high note with the client go-ahead for a new wine cellar visitor centre extension. More to follow. Watch this space.
Date: Monday, 14 January 2019

As special award, not only because it is in Coetzee Steyn's country of birth, South Africa, but also because it is the first time the Bosjes Project has been awarded as a whole, which includes The Chapel, The Kombuis (restaurant), The Restauration of the Manor House (TV3) and The Skuur (shed/barn) Guesthouse (TV3).
Date: Tuesday, 15 May 2018

Honister house refurb (2014) gets a small feature on episode 2 of Channel 4's new home improvement programme: 'Best Laid Plans'. 
Date: Monday, 23 October 2017

Steyn Studio (UK), in colaboration with TV3 Architects (SA), was recently awarded by the Cape Institute for Architects in recognition of noteworthy contributions to architecture. Great result and an example of super collaboration with TV3.
Date: Tuesday, 10 October 2017

We are delighted to announce that we have been shortlisted for the Blueprint Awards 2017 for our Bosjes Chapel project!! Winners to be announced on the 19th of October. Honoured to be listed amongst Diller Scofidio + Renfro, John McAslan + Partners, Moneo Brock amongst others......
Update 17.10.20] DS + R won our category. Worthy winners and don't mind having 'lost' against them..
Date: Friday, 6 October 2017

Towards the end of last year we participated in two open competitions; the one for a small pavilion set in the Museum Gardens of the Childhood Museum in London; the other a high profile competition for a Guggenheim in Helsinki. The latter had almost 2000 entrants, the highest number of entrants thats ever been received for a competition of this nature. We believed we had a good scheme, but the odds were partly against us, as well as some other really good schemes of course. The 6 finalists chosen can be viewed on http://designguggenheimhelsinki.org/finalists.      
Winners to be announced June 2015.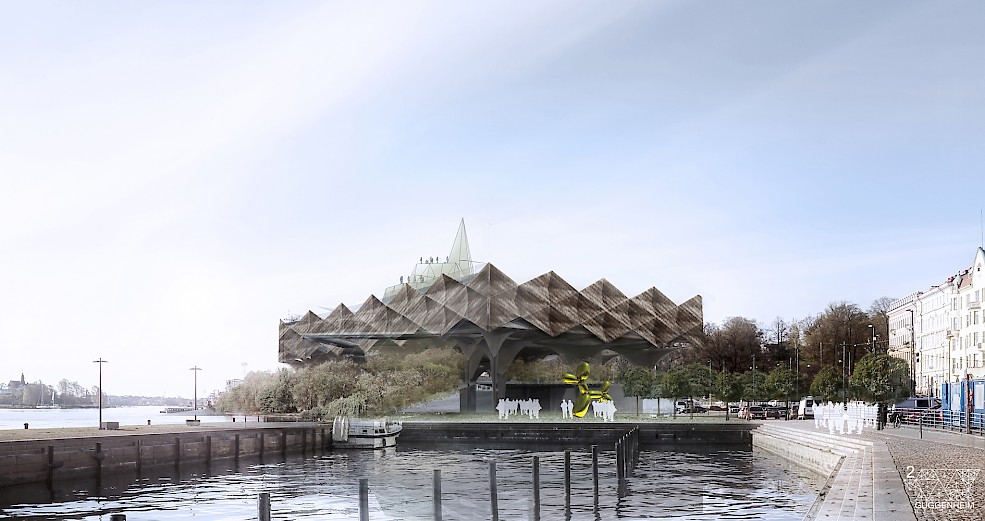 Date:
Sunday, 15 March 2015|
Tags:
link
Very happy of course!!!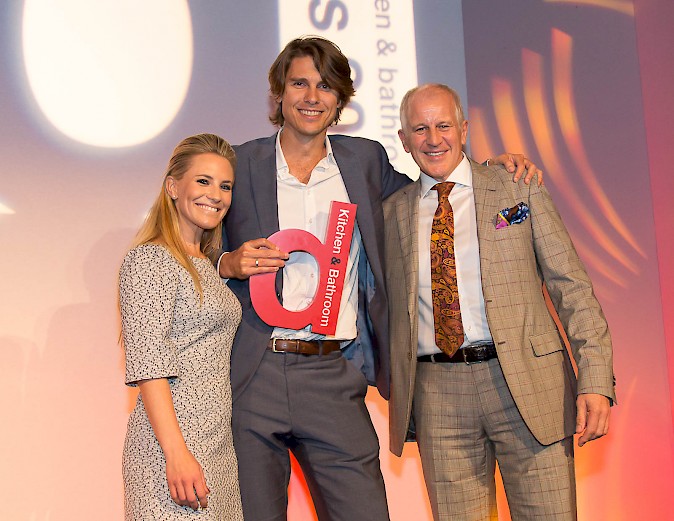 We are one of the 3 finalists in the category 'Ultimate Luxury Kitchen Design of the Year' at the UK Designer KB Awards. Winners will be announced at a gala event in November. Very excited!!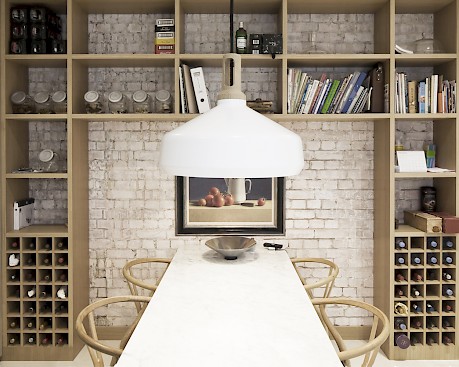 We recently got the go-ahead from Heritage Western Cape (ZA) for a proposed new Chapel on a listed site with a 1715 Cape Dutch Homestead. Thank you Lize Malan, Elzet Albertyn & Graham Jacobs for your valued input and effort for pulling this one through!

The completion and 'opening' of the Hampstead Apartment refurbishment was recently celebrated with a cocktail party accompanied by kind compliments all around. We were very fortunate to have been involved with this project and very proud of the end result. Needless o say, our Clients are quite happy too. The builder Rafal, and his DreamTeam, did a sterling job.